Mexico 2008 ~ Day 7
By: Doreese (View Profile)
Date: 5/21/2008
Mexico 2008
February 14 – March 9

Isla Mujeres

Day 7 Wednesday February 20

"The Big One That Got Away!"


Well, it's 6am and guess where I am….can't miss my first Roca Mar sunrise!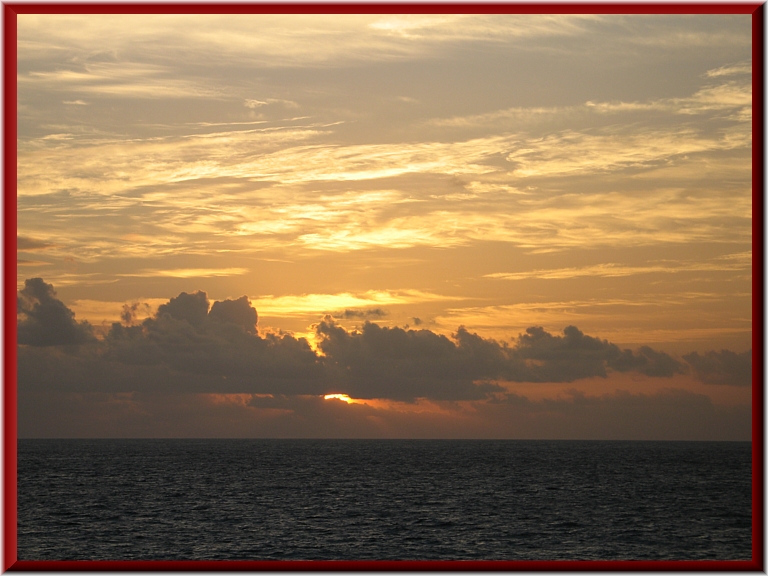 Good morning Isla Mujeres!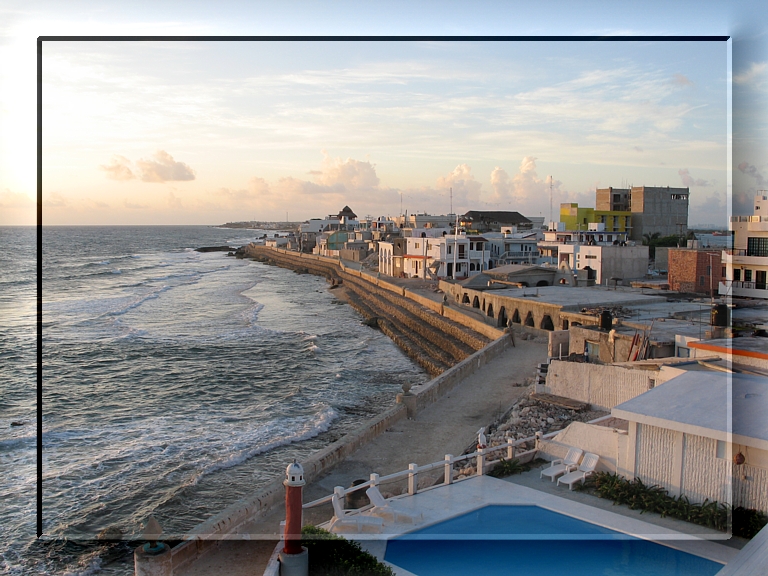 The Roca Mar pool awaits us…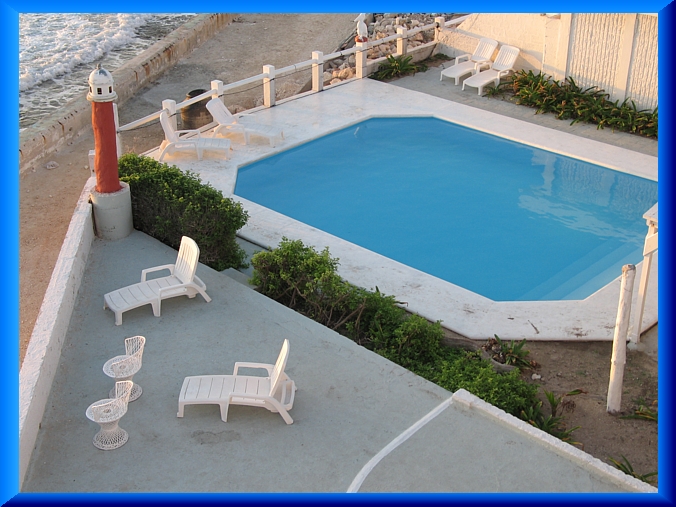 And look at the malecon! It's looking great!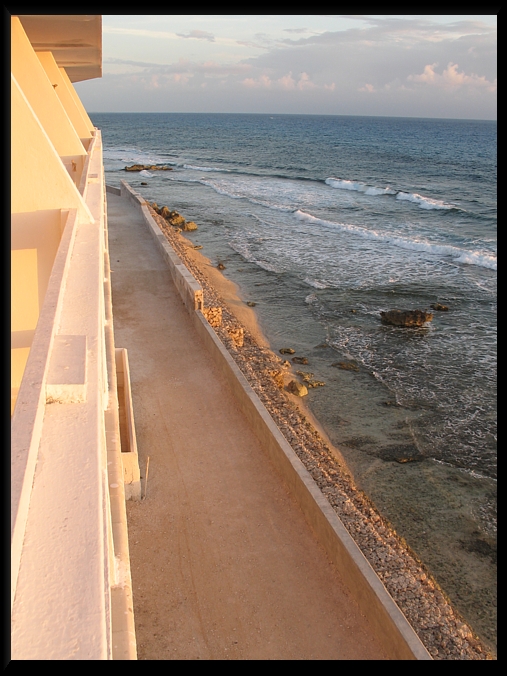 Ok, that's all my sleepy eyes can handle, so it's back to bed for a while. Not long though as Vince is up and out the door by 7:45 for his annual Cuda Crawl hand line fishing tournament.

Jason is still snoozing so I go back to the balcony to enjoy the scenery and read. By 10 we are both ready for action. Off to the Super Express to stock up on supplies. We're hungry! So our next stop is M & J Cazuela's for brekkies. It's good to see Pedro again! I enjoy toast and fresh OJ, while Jason fills up on Omelet Holbox and OJ.




Happily stuffed, we pack up our beach gear and walk along the east side of Isla, around Playa Norte which is looking sad indeed. We continue on to Playa Sol where we find the other wives gathered. Hey Jason…is it good to be on Isla Mujeres….oh yeah!




Ahhhh….what's not to love!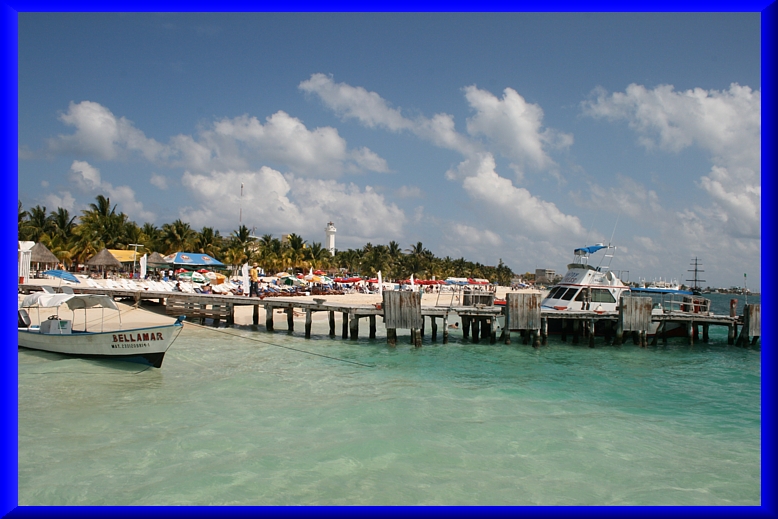 We haven't been relaxing for very long when the fishing boats begin to arrive.

Vince and his team…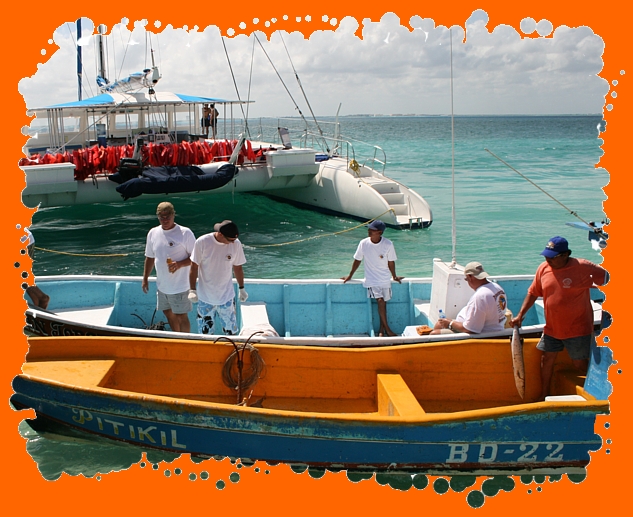 More of the fishing boats…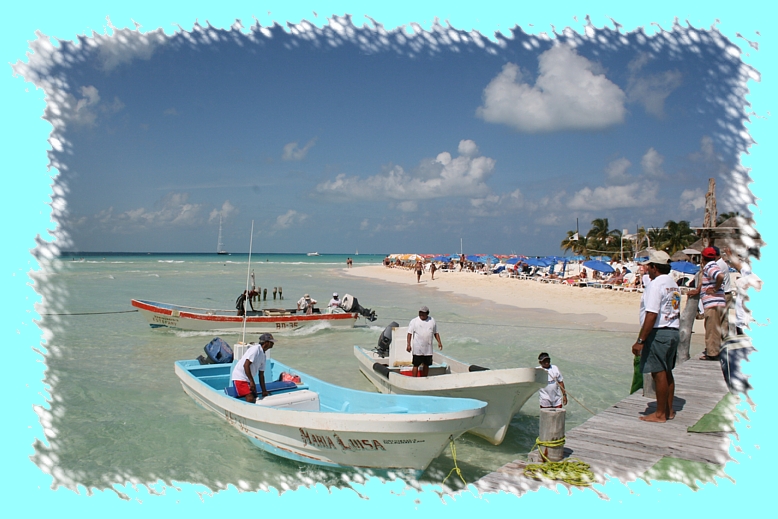 The happy fishermen….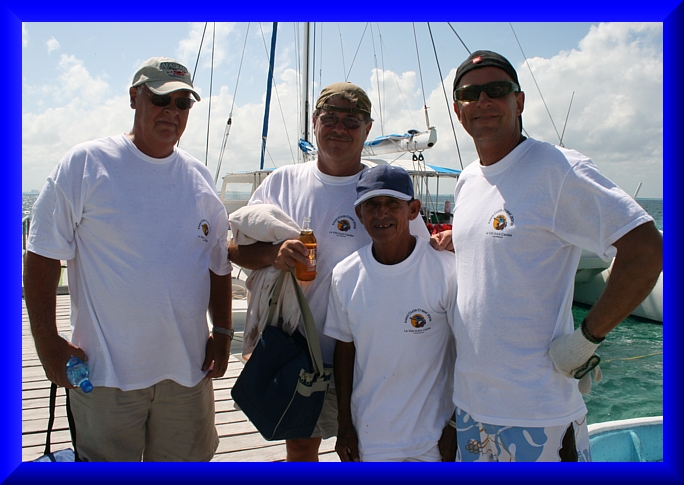 Frank and Joe…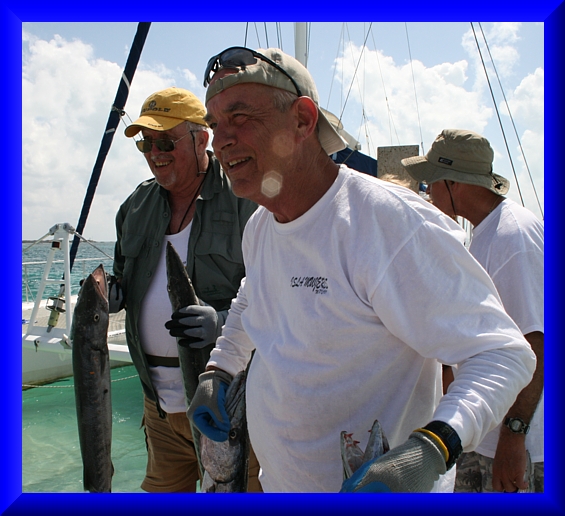 Bruce with his catch…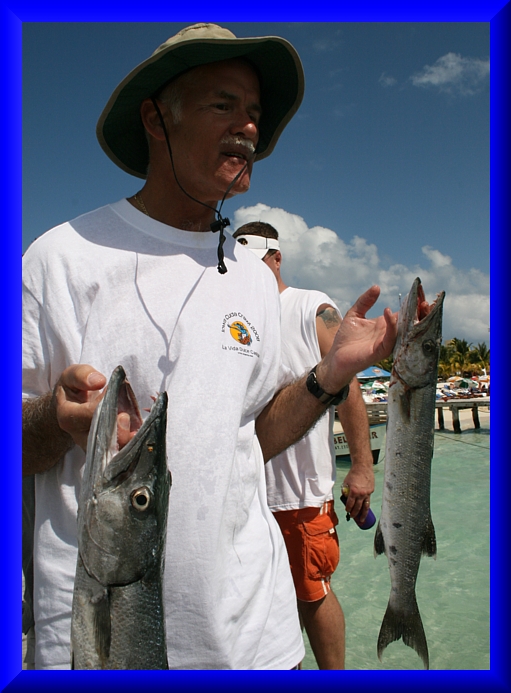 Vince with his 2kg and 3.5kg fishies…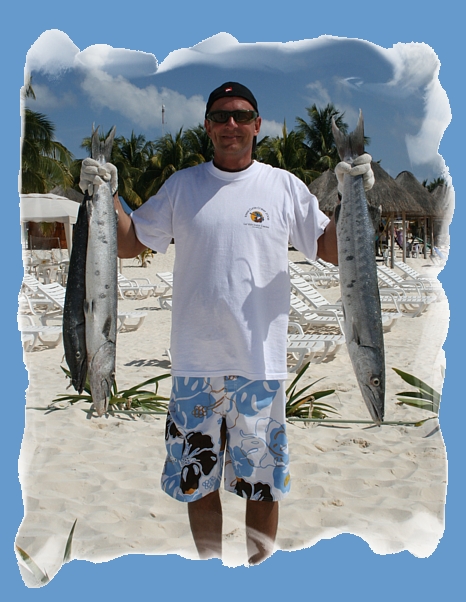 All of the fish…a much smaller catch than last year. The barracuda must have been hiding today!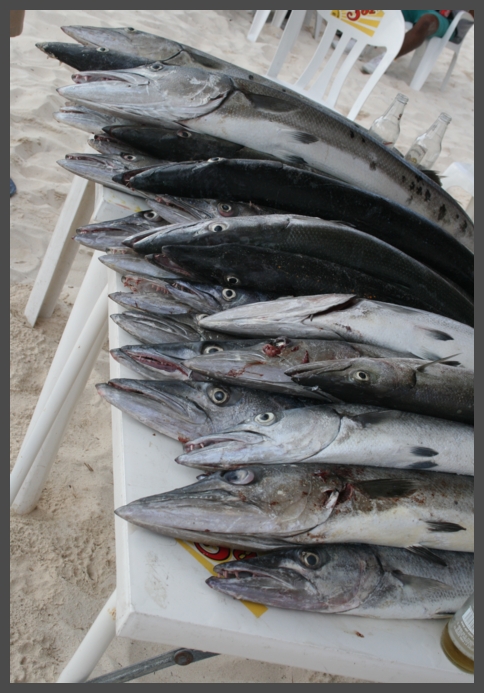 Enough fish! It's time for a banana daiquiri! A refreshing and healthy drink!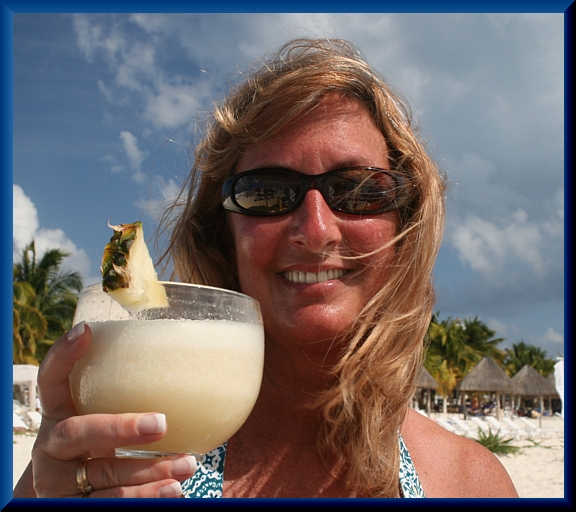 Just lay back and enjoy the view…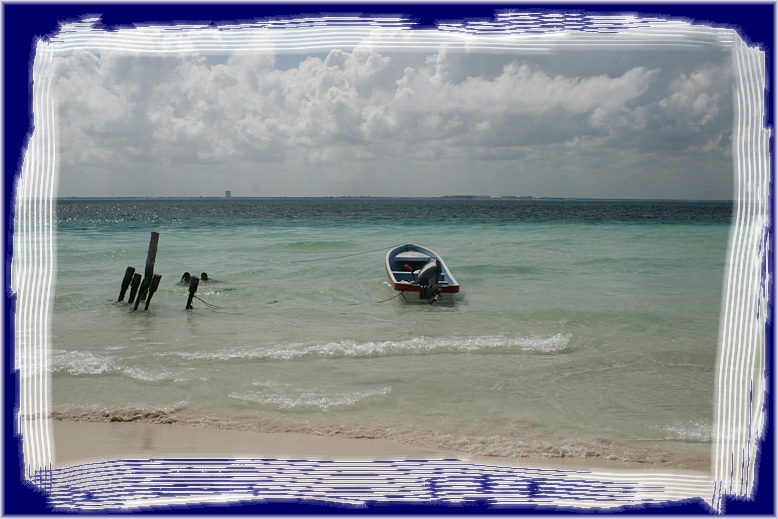 By 4pm it's time to leave the beach and we all detour via Jan and Bruce's place, where we enjoy the view. Are we havin' fun yet!?!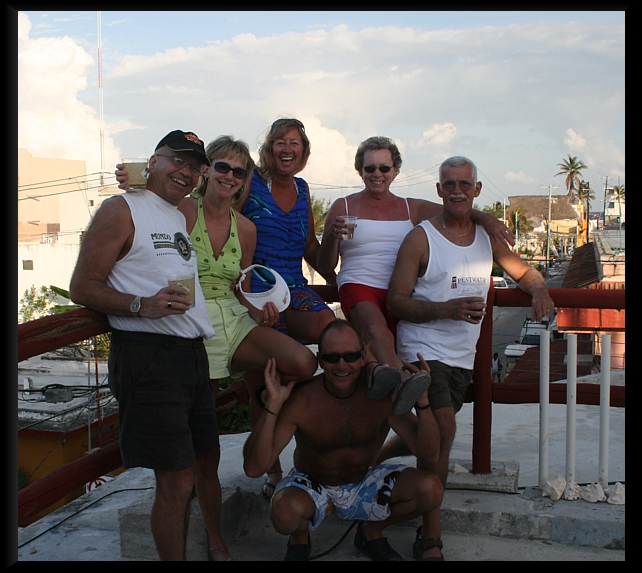 Lots of fresh air in this rooftop baño! Please note that I am just pretending to use it!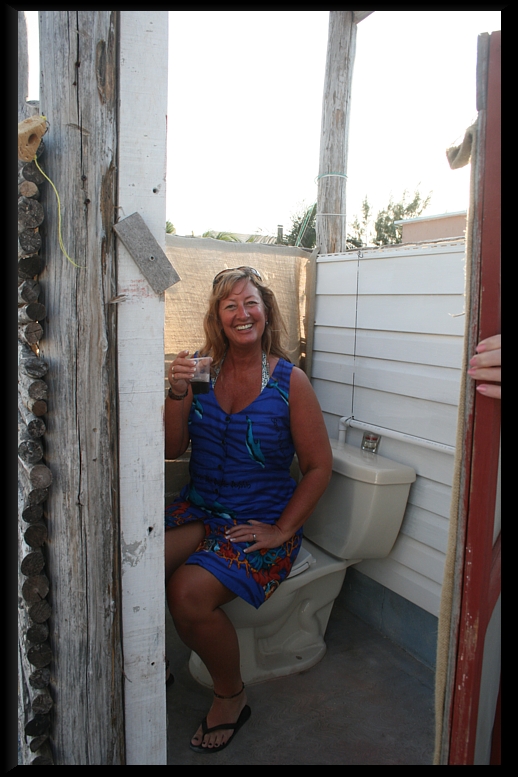 Some views….looking east….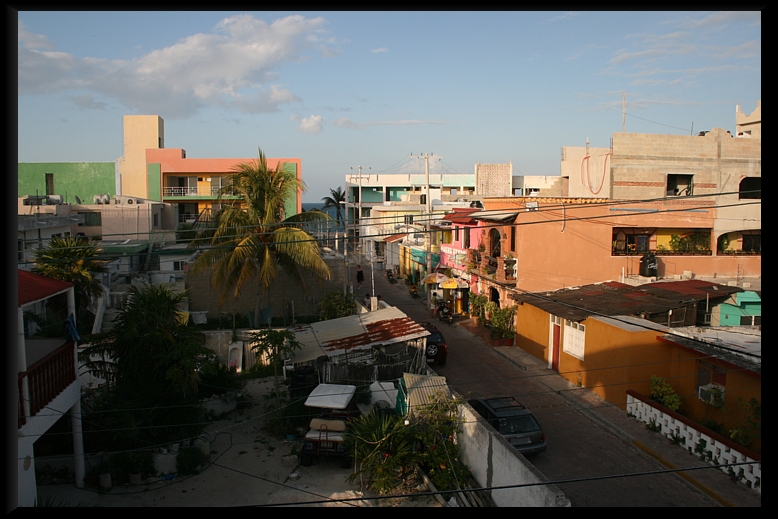 Looking south on Guerrero…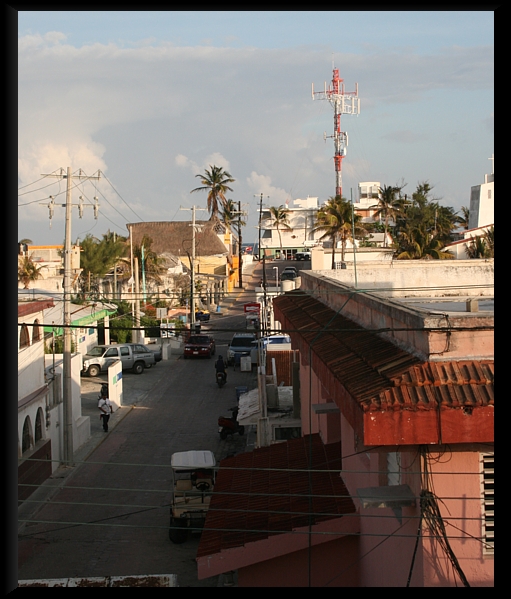 Second stories along Hidalgo…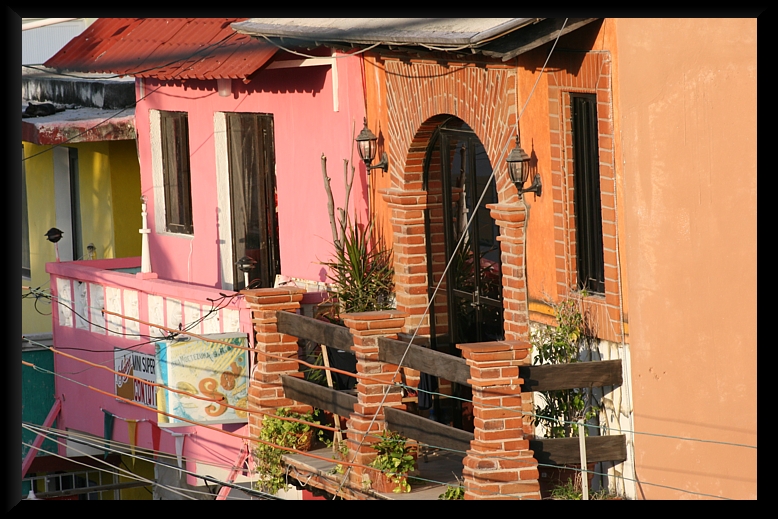 The Church at the zócalo…




Before we fall off the roof, it's time to run home and get changed for dinner. We are enjoying the catch at Sergio's tonight. Walking up the hill to Roca Mar, Jason turns around and takes a photo looking north on Guerrero…a busy little street!




From our balcony, a new hotel being built close to the old entrance to the navy store…




A silhouette of the Church as the sun begins to set…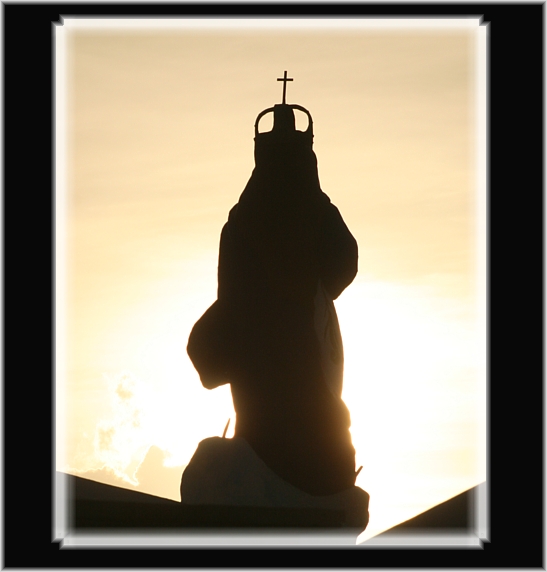 The isla, basking in the soft glow of another sunset…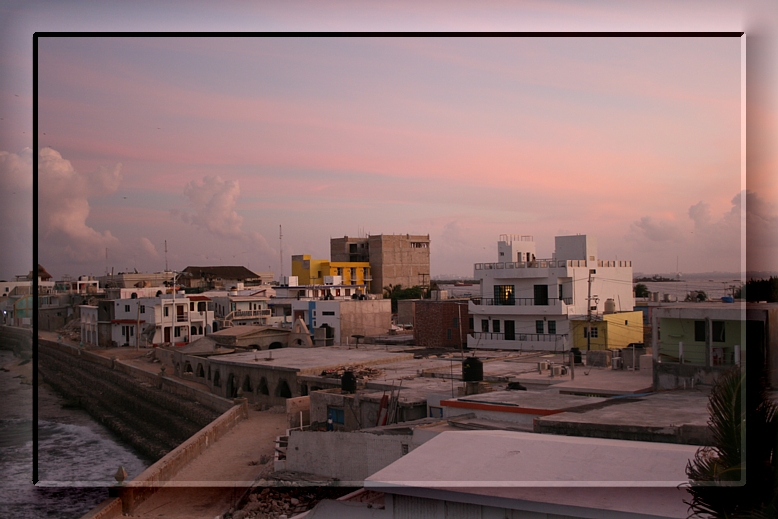 The moonrise….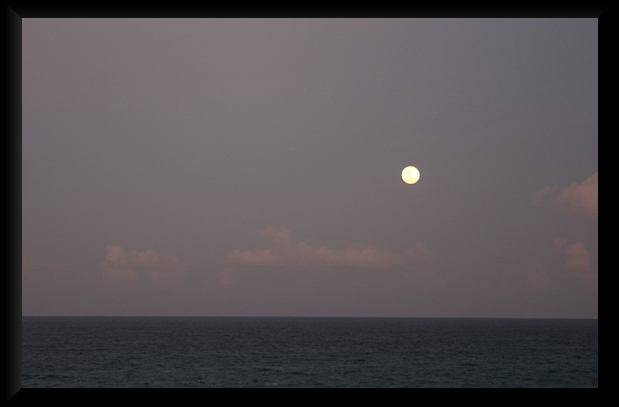 Later that evening was the lunar eclipse. No impressive photos of that though, darn it. It was wonderful to watch it on the beach, under a starry sky.

Off we run to Sergio's, where dinner is almost ready to be served. It all looks delicious and our plates get filled to overflowing…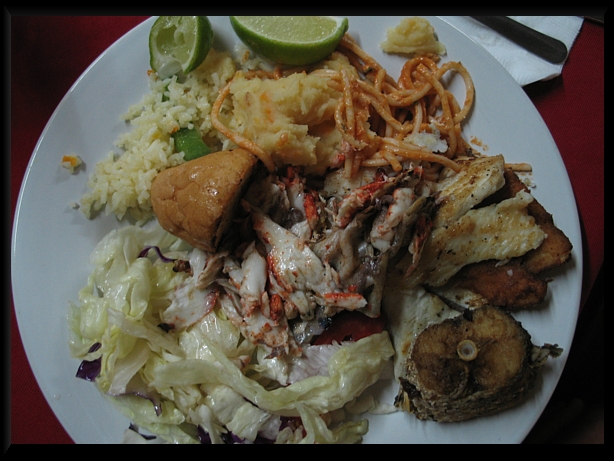 It's a fun evening…great to visit with friends and a perfect setting. Jason and I, in the sand watching the eclipse and just havin' fun!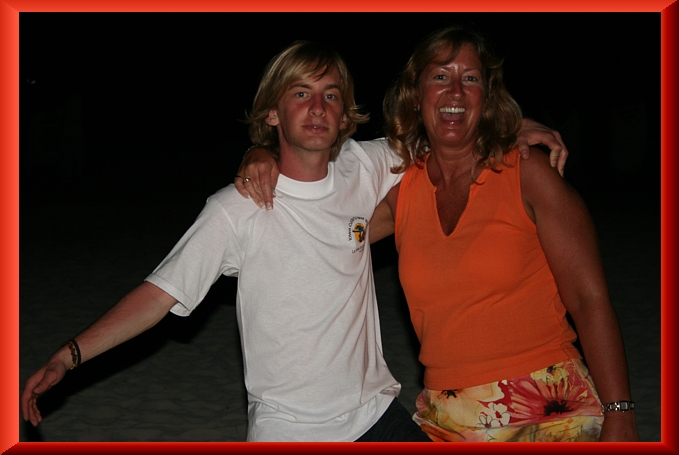 By 9, we are walking along Hidalgo and we just manage to find room for ice cream…soooo good and a great way to end the evening. As we arrive at the zócalo, the fountain is performing.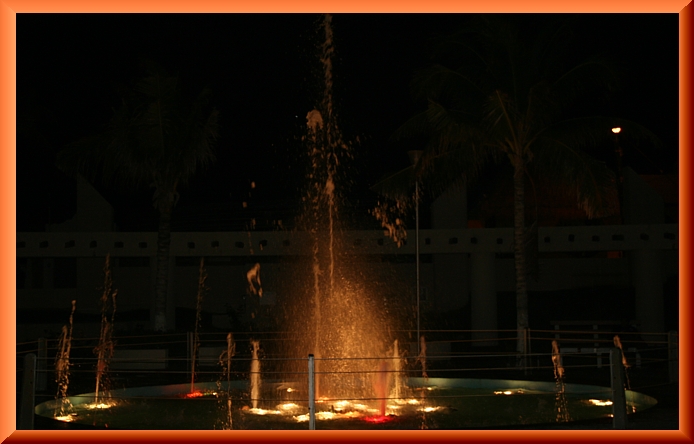 Back to our little Rocahome where we play some backgammon and lights are out early. G'nite!